<Holes lined up after being burned>
In the burning process, a hole is made on the Hanji road, which represents the path of life. There are many things in life that leave holes. The hole means negative things such as unhappiness, anxiety, worry, failure, etc., so the inside of the hole remains empty. Several pieces of straight Korean paper are intact. When I do this work, I think of the old saying, "Saeongjima, the history of life." This means that happiness and unhappiness are difficult to predict or determine because there are many variables. If there is a road that goes straight, there is also a road with holes that make it difficult to walk. Different canvases and different colored Korean paper represent different lives, but just as all human lives are the same, there are holes in the same pattern. What is slightly different is the size and number of holes, etc. Even life cannot be completely the same.
My works have one theme. The idea is to have a different perspective with the hope that good things will come even if you are overcome by negative emotions or bad things happen. Even if you can't change reality, if your perspective on life changes, there will be small changes, and these changes will lead your life in a positive direction. I have a wish to receive comfort and hope through my work.
태우는 작업에서는 인생길을 의미하는 한지 길 위에 구멍을 낸다. 인생에는 구멍이 생길 일들이 많다. 구멍이 의미하는 것은 불행, 불안, 걱정, 실패 등 등 부정적인 것들이기에 뚫린 안쪽은 공허하게 남아있을 뿐이다. 쭉쭉 뻗은 몇 개의 한지는 온전하다. 나는 이 작업을 할 때 인생사 새옹지마라는 고사성어를 떠올린다. 행복과 불행은 변수가 많으므로 예측, 단정하기가 어렵다는 뜻이다. 쭉 가는 길이 있다면 반대로 걸어가기 힘들게 구멍이 뚫린 길도 있다. 다른 캔버스 다른 색한지는 다른 인생을 나타내지만 사람사는 것이 다 똑같듯 영락없이 똑같은 패턴으로 구멍이 뚫려있다. 조금 다른 것은 구멍의 크기, 개수 등 이 되겠다. 인생까지 완벽히 같을 수는 없으니 말이다.
 
나의 작업들은 하나의 주제를 가진다. 부정적인 감정에 휩싸이거나 나쁜 일이 생기더라도 좋은 일은 찾아온다는 희망을 가지고 보는 관점을 다르게 가지자는 것이다. 현실은 바꾸지 못하더라도 인생을 바라보는 관점이 달라진다면 자그마한 변화가 있을 것이고 이 변화는 삶을 긍정적인 방향으로 이끌 것이다. 나의 작업을 통해서라도 위로를 받고 희망을 가지길 바라는 염원이 있다.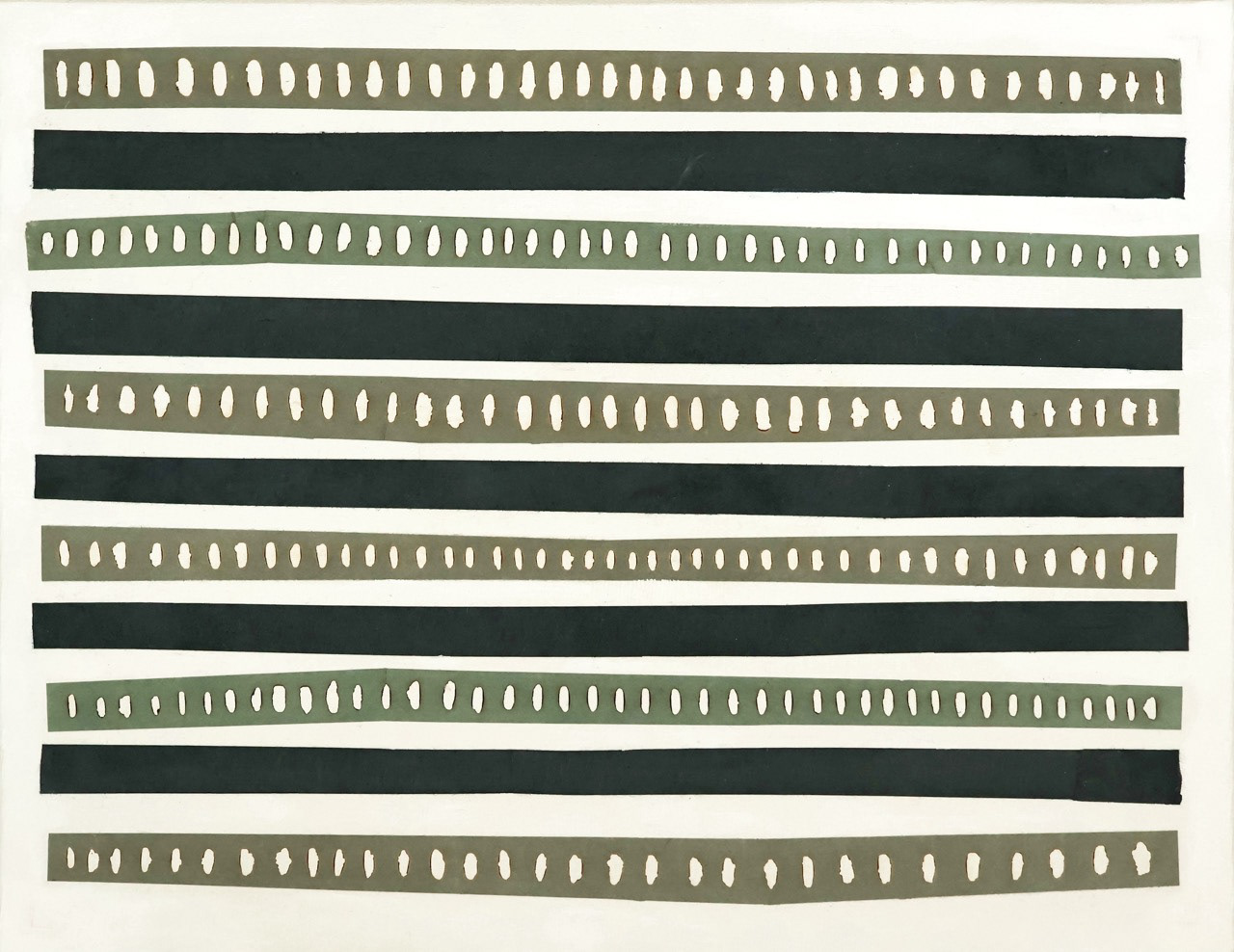 La vie de passage #001,
 2023,
t
echnique mixte et collage de papier coréen sur toile
, 27 x 35 cm (Gauche)
La vie de passage #002,
 2023,
t
echnique mixte et collage de papier coréen sur toile
, 27 x 35 cm (Droite)
La vie de passage #003,
 2023,
t
echnique mixte et collage de papier coréen sur toile
, 46 x 55 cm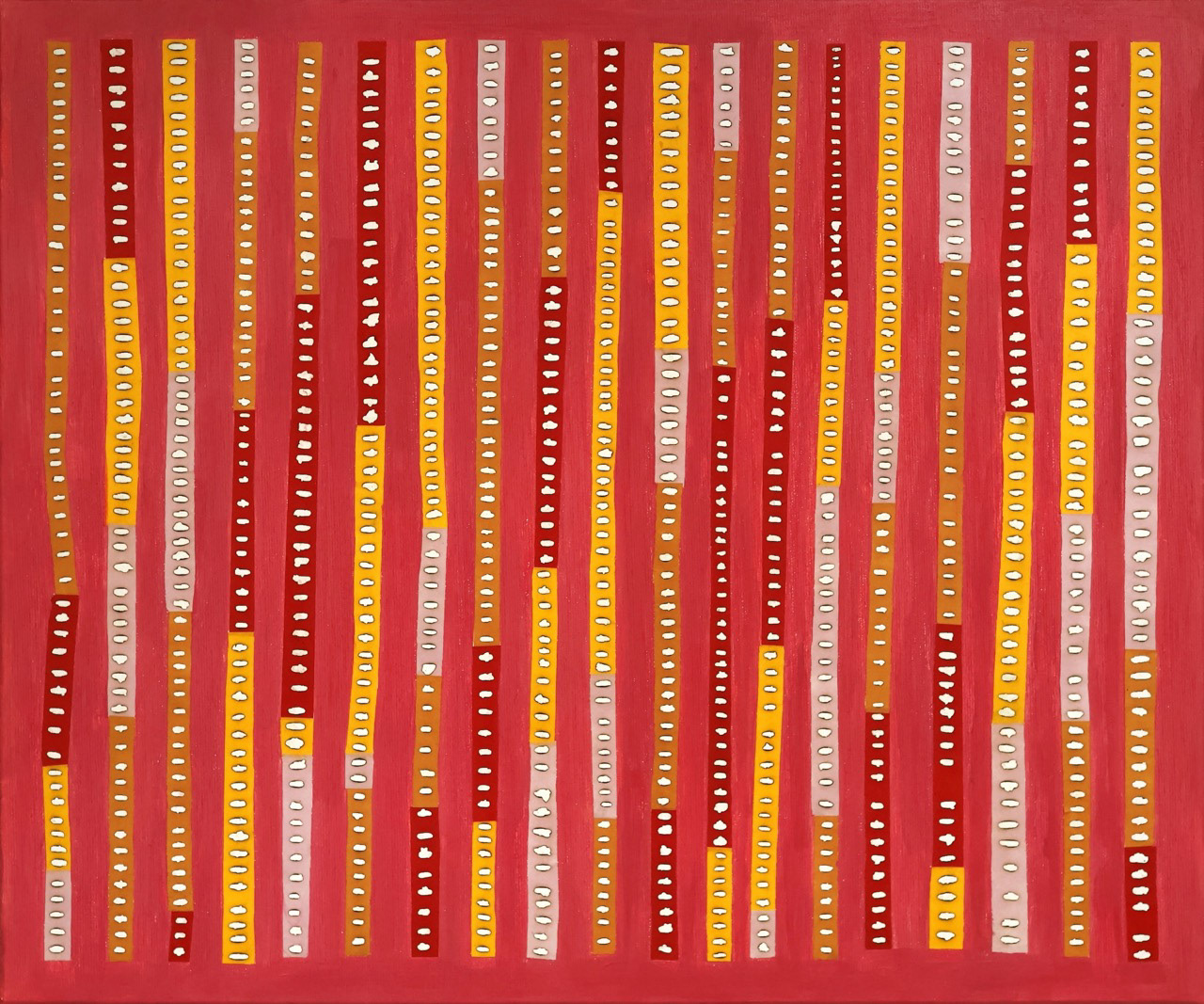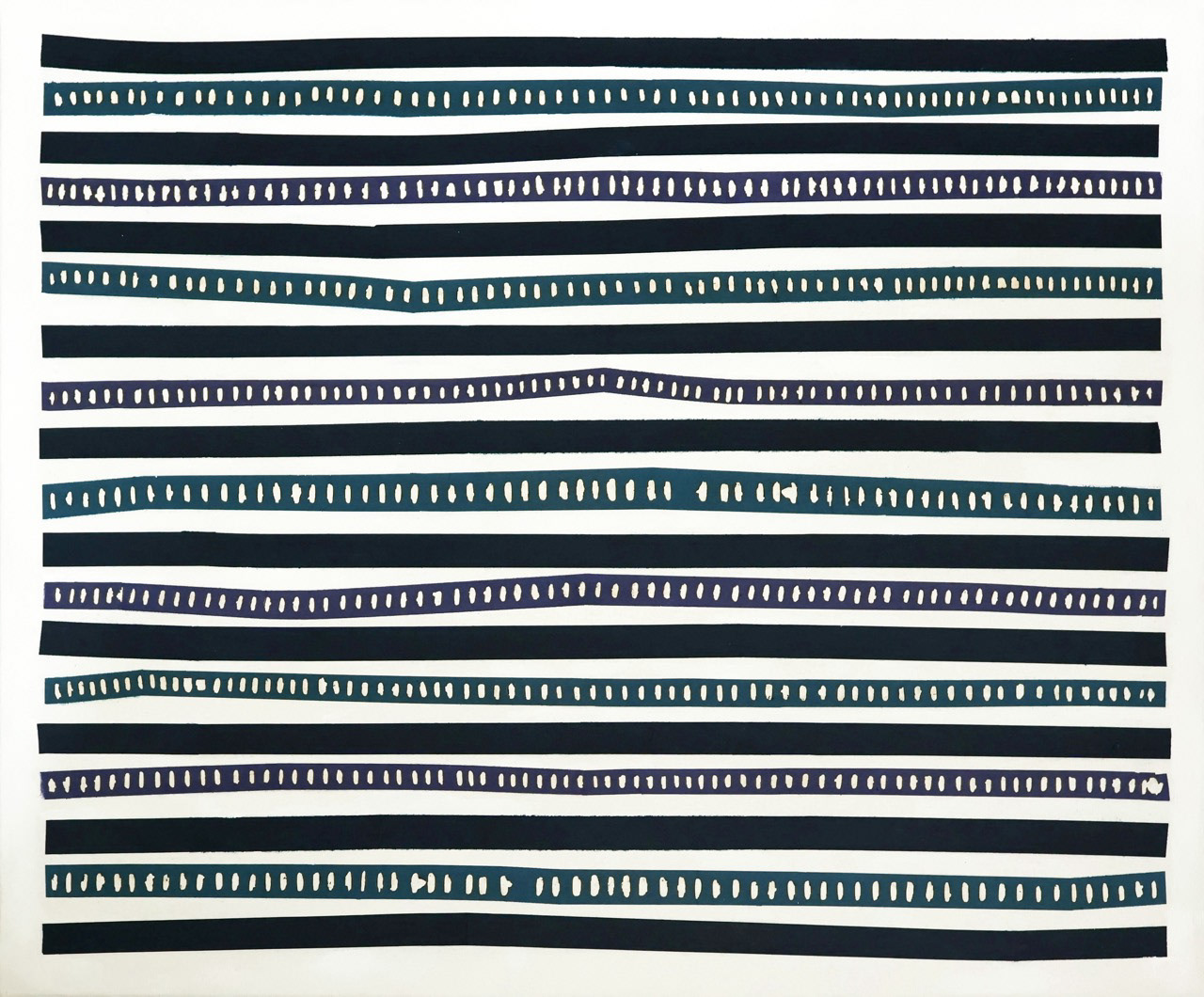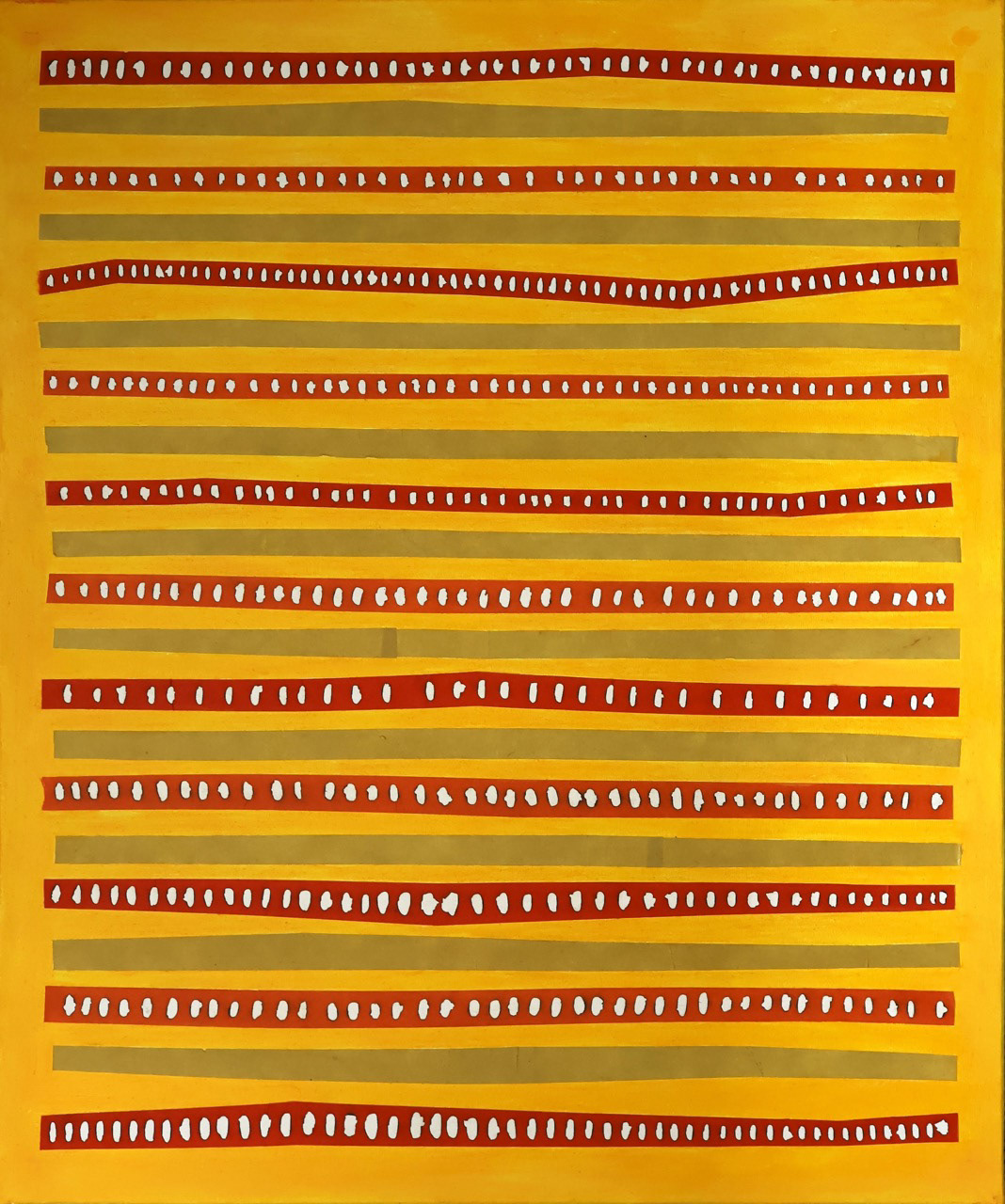 La vie de passage #010,
 2023,
t
echnique mixte et collage de papier coréen sur toile
, 55 x 46 cm